When you are involved in a franchise dispute, the stakes can be very high. Often significant assets or even the success of your business may be in jeopardy. This makes working with an experienced attorney critical. The Byrd Law Firm is experienced in handling franchise disputes. Additionally, we are one of the few Texas firms with extensive experience in franchise litigation that will handle such cases on a contingency fee basis.
Understanding Franchise Agreements
At The Byrd Law Firm, we have successfully brought claims on behalf of franchisees against some of the largest companies in the world. The lawyers at Byrd Law Firm have experience representing both franchisees and franchisers in a wide variety of disputes arising under franchise agreements and state franchise statutes. Our attorneys have sought and obtained relief, as well as compensatory damages, enforcing rights under these agreements and state statutes in the courts through arbitration.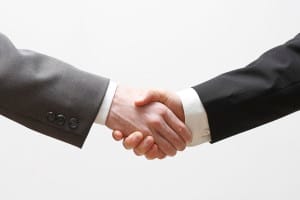 We help our clients understand their rights and develop a multi-faceted strategy of enforcement. This often requires quick strike movements including the use of injunctive relief. Once clients have clarified their interests, we can guide them through often contentious and potentially lengthy litigation. Our unique level of expertise and previous success allows us to handle many of these claims on a contingency basis, where we risk not recovering a fee at all unless our clients recover compensation first.
We are experienced in protecting the rights of our clients who are involved in franchise disputes. Whether you are involved in the negotiation of a franchise agreement or are expecting litigation stemming from a franchise agreement, our attorneys can provide the legal representation you need. Call the Byrd Law Firm today at (713) 864-3000.