The sudden and unexpected loss of a loved one is among the most life altering and traumatic experiences that one can face in life. There is no way to prepare for the emotional distress and shock that accompanies such a tragedy. There are other issues that are not immediately apparent but are later discovery when the reality of the loss of a spouse or loved one sets in. Refinery accidents, plant accidents and construction accidents can be incredibly dangerous and threaten the lives of any workers or even nearby residents when they occur.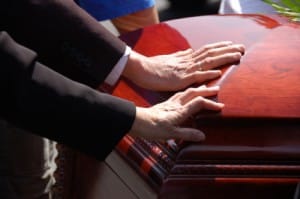 There is no amount of money that can adequately address the unexpected loss of your loved one. However, it may still be in your best interest to pursue a legal action so that you will not have to bear an unnecessary financial blow that can greatly hinder the ability to adapt to a new future.
Depending Upon The Circumstances, You May Be Able To Seek Damages For:
End Of Life Care and Expenses
Funeral Costs
Loss Of Companionship
Loss Of Future Wages
Relocation Expenses
Psychological Trauma
Once you start to cope with the new struggles that have been forced upon you after losing a loved one, it is important to consider the prospect of taking legal action. The financial compensation that you may gain in a successful Houston wrongful death lawsuit can help you address the economic challenges of the future.
Contact our Houston office today at (713) 864-3000 to seek damages for the loss of your loved ones.