Topamax and Severe Birth Defects
Topamax® is a drug commonly prescribed to treat epilepsy and migraines. On March 4, 2011, the FDA announced new data suggesting that babies born to women who took Topamax during their first trimester have an increased risk of birth defects. In fact, the increased risks are severe.
Birth defects associated with this drug used during the first trimester of pregnancy include but may not limited to:
Cleft Lip
Cleft Palate
Genital Defects
Fetal and Skeletal Malformations
A cleft lip or cleft palate occurs when the mouth fails to fully form, causing a split or gap in the roof of the mouth. Such deformities may cause developmental issues and can lead to severe ear infections and problems with eating and talking.
If your child was born with a birth defect and you took Topamax while pregnant, you may be entitled to compensation. To learn more, contact The Byrd Law Firm to speak with an experienced attorney today.
About Topamax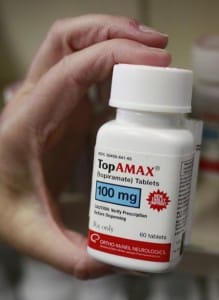 Topamax was originally approved by the FDA on December 24, 1996 to treat total and partial seizures. In 2004, it was approved to treat migraines prevent seizures during pregnancy.  Even so, on March 4th of 2011, the FDA reported to doctors that when Topamax is compared to other epileptic preventative drugs, the "alternative medications that have a lower risk of oral clefts and other adverse birth outcomes should be considered for these patients."
The FDA also noted in their letter that many oral cleft and other malformations occur during the first trimester when the pregnant patient is taking Topamax. Because there is generally a two weeks gap between first conception and the first sign of pregnancy, women taking this drug to treat epilepsy or migraines are usually consuming it during the first trimester before they even see a doctor or realize that they are pregnant. Topamax drug manufacturer Ortho-McNeil was required to update the warning label with its associated risks.  Once completed,  the FDA moved Topamax from a Category C drug, to the more dangerous drug classification Category D.  If Category D medical prescriptions are consumed during pregnancy,  there is "positive evidence of human fetal risk based on human data."
Topamax Studies
On March 4, 2011, the Food and Drug Administration (FDA) issued a safety warning after a NAAED Pregnancy Registry study showed Topamax increases the malformation risk to newborns. In the study it was reported that the incidence of newborns with oral clefts more than doubled in women exposed to Topamax during their pregnancy than the women who were not exposed to Topamax.
Also, a Topamax study conducted in the UK titled "Topiramate in Pregnancy: Preliminary Experience from the UK Epielpsy and Pregnancy Register", reported that of the 178 births studied, 31 (17.4%) resulted in some form of malformation and 16 (9%) resulted in a oral clefts, hypospadias or other major malformations.
Moreover, in the journal Epilepsia in 2006 a Topamax study titled "Pregnancy Outcomes in Topiramate-treated women" reported that 9 of the 78 pregnant women studied resulted in oral clefts or some other form of malformation
Topamax Manufacturer Pleads Guilty to Government Allegation
In 2003, the United Stated Government held that Johnson & Johnson subsidiaries Ortho-McNeil Pharmacueticals and Ortho-McNeil Janseen Pharmacuetical Inc. illegally marketed Topamax for off-label use. The government held that Ortho-McNeil had hired speakers to promote the off-label use of Topamax. In 2010, Johnson & Johnson and Ortho-McNeil plead guilty to one misdemeanor and settled for $81 Million to end the government's investigation.
If you consumed Topamax while pregnant and your child was born with a birth defect, you may be entitled to compensation. To learn more, contact us today to receive a free initial consultation with a Topamax attorney at (713) 864-3000.