Zoloft and Birth Defects
Zoloft (sertraline hydrochloride) is an antidepressant – a selective serotonin reuptake inhibitor (SSRI). Scientific studies are linking antidepressant/SSRI's, including those similar to Zoloft, to birth defects. The birth defects linked to Zoloft include life threatening heart defects and Persistent Pulmonary Hypertension of the newborn (PPHN).
Expecting Mothers Unaware of Zoloft Risks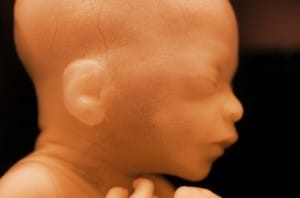 Families across the United States have babies born with birth defects after the mother took an antidepressant during pregnancy.  Some mothers who took antidepressants such as Zoloft during their pregnancy did so because they thought it was safe and afterwards, they've reported giving birth to babies with birth defects. Those birth defects range from congenital heart defects to cleft lip or palate. Children with the birth defects have a variety of medical needs and some of the severe defects could require heart transplants.
Congenital Defects Associated with Zoloft
Cardiac (heart) defects
PPHN (Persistent Pulmonary Hypertension of the Newborn)
Neural-tube defects (brain and spinal cord)
Craniosynostosis (skull defect)
Limb defects or Clubfoot
Cleft lip and cleft palate
Limb Defects
Anal atresia (complete or partial closure of the anus)
If your baby was born with a birth defect and you took an antidepressant like Zoloft during your pregnancy, there may be an opportunity for you to seek compensation.
Please contact our firm at (713)864-3000 if you would like to speak to an attorney. Free confidential consultations are available nights and weekends.
Zoloft During 3rd Trimester and PPHN
Some health practitioners found if Zoloft is taken in the 3rd trimester there may be a risk of pulmonary hypertension (PPHN).
A baby born with pulmonary hypertension, can have serious lung problems that may lead to brain problems, heart problems, developmental problems and even death. In July 2006, the FDA issued a public health alert about the risks of taking SSRIs such as Zoloft during pregnancy. PPHN is rare and serious and involves the newborn not receiving enough oxygen in the blood.
Zoloft and FDA Pregnancy Category C
FDA pregnancy categories are set up to give healthcare providers and patients a ranking system to evaluate risks of drugs during pregnancy. Drugs are classified as A, B, C, D and X.
The A category of drugs are said to show no risk to the fetus. Drugs in the X category have been shown to cause fetal abnormalities and is a teratogen (causing birth defects).
Zoloft is a category C drug. This means there are adverse effects of the drug on the fetus in animal studies and that there aren't studies in humans. Using Zoloft during pregnancy requires extensive study because there are risks that deserve clarification. Women are outraged as they find out taking Zoloft may have put them at higher risk of their babies having birth defects such as PPHN or heart defects.
From the FDA
FDA ALERT [7/2006]: Increased Risk of Neonatal Persistent Pulmonary Hypertension
Source: FDA.gov
"A recently published case-control study has shown that infants born to mothers who took selective serotonin reuptake inhibitors (SSRIs) after the 20th week of pregnancy were 6 times more likely to have persistent pulmonary hypertension (PPHN) than infants born to mothers who did not take antidepressants during pregnancy (see SSRI drug names at the bottom of this sheet). The background risk of a woman giving birth to an infant affected by PPHN in the general population is estimated to be about 1 to 2 infants per 1000 live births. Neonatal PPHN is associated with significant morbidity and mortality. The FDA is updating the prescribing information for all SSRIs with this new information. The FDA is also accruing data from additional sources pertaining to the potential association between SSRIs and neonatal PPHN. The FDA will provide additional information when it becomes available. In the interim, the FDA recommends that physicians carefully consider and discuss with patients the potential risks and benefits of SSRI treatment throughout pregnancy, including late pregnancy.
This information reflects FDA's current analysis of data available to FDA concerning these drugs. FDA intends to update this sheet when additional information or analyses become available."
Considerations
"Physicians should consider the benefits and risks of treating pregnant women with SSRIs, alternative treatments, or no treatment late in pregnancy.
Data Summary
A retrospective case-control study published on February 9, 2006, in the New England Journal of Medicine assessed the risk for persistent pulmonary hypertension of the newborn (PPHN) following exposure to SSRIs during pregnancy. 377 women whose infants were born with PPHN and 836 women whose infants were healthy were enrolled in the study in four United States metropolitan areas between 1998 and 2003. The study showed that infants born to mothers who took SSRIs after the completion of the 20th week of gestation were 6 times more likely to have PPHN than infants who were not exposed to antidepressants during pregnancy. 14 infants with PPHN and 6 healthy control infants had been exposed to an SSRI after the 20th week of gestation. There were too few cases of PPHN with each individual SSRI to compare risks for PPHN with individual SSRIs. The study did not find an association between exposure to SSRIs during the first 20 weeks of gestation and PPHN.
Exposure to non-SSRI antidepressants did not appear to be associated with an increased risk of PPHN, although the number of infants with exposure to non-SSRI antidepressants was too small to permit a reliable risk estimate or comparison with the risk observed for SSRIs.
In weighing the risks and benefits of treatment with SSRIs and other antidepressants during pregnancy for individual patients, physicians should also note the recent publication of a prospective longitudinal study of 201 pregnant women with a history of major depression in the February 1, 2006, issue of JAMA. In this study, women who discontinued antidepressant medication during pregnancy had a higher risk of relapse of major depression during pregnancy (68%) than women who maintained antidepressant medication throughout pregnancy (26%).
SSRI Drug Names
Celexa (citalopram)
Fluvoxamine
Lexapro (escitalopram)
Paxil (paroxetine)
Prozac (fluoxetine)
Symbyax (olanzepine/fluoxetine)
Zoloft (sertraline)
If you have been affected by the consumption of Zoloft, please contact the Byrd Law Firm at (713) 864-3000. Speak with an experienced attorney who can provide you with the legal representation you need and deserve.