Facing a DWI or DUI Offense?
DWI and DUI charges are serious offenses. The easiest way to avoid the negative consequences for yourself and others is to not drink and drive. However, we know that justice is not always served, and we are dedicated to finding the truth and story behind a conviction. There are injustices that can occur before, during, or after the situation that can help a seemingly unwinnable case.

The justice system can seem complicated and we are here to navigate our clients through the intimidating process. Our commitment is to responsibly find any wrongdoing or indiscretion in your case that could dismiss the conviction.
Texas DWI – Know the Law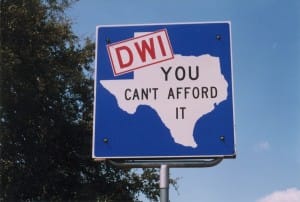 In some cases, a conviction could result in jail time, thousands of dollars in fees, license suspension, ignition interlock devices, probation, driving or substance abuse classes, mandated community service, and a record that could follow you for the rest of your life.
In Texas, here are a few things you should know about DWIs:
.08% is the legal blood alcohol concentration (BAC)

Breathalyzer refusal could result in a driver's license suspension for 180 days

A first conviction will likely be a fine up to $2,000, jail time for up to 180 days, 1 year driver licence suspension, and an annual fee for 3 years to retain your driver licence
There are also situations where a conviction can worsen penalties. Additional consequences could result from:
Breathalyzer refusal

Enhanced level BAC

Multiple offenses

Driver under age of 21

Children present in vehicle

Damage, injury or death due to an accident
Get Justice Today
At The Byrd Law Firm, we believe everyone deserves their fair day in court. We have experience with winning and dismissing DWI and DUI cases and will fight to ensure you get the justice you deserve. Get your life back by contacting The Byrd Law Firm today by calling (713) 864-3000.