Attorneys in Houston and Beaumont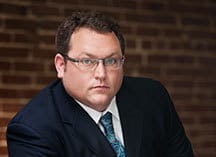 Jason M. Byrd
Connect on LinkedIn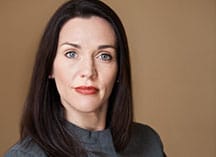 Amy S. Guseman
The Byrd Law Firm concentrates on the areas of insurance claim litigation, consumer litigation, commercial litigation and serious personal injury. Although our primary practice area involves the representation of policyholders in disputes with their insurance companies (and all of our lawyers are experienced in this area), our lawyers are also experienced in other areas including commercial litigation, consumer litigation, labor and employment, and personal injury.
This diverse experience allows us to effectively represent clients in these practices areas throughout the southwest and nationwide.
Experience and Resources
Although we are a small firm, we are big enough to handle the most complex of matters and still small enough to be nimble and responsive.  Our successes in the past have not only provided invaluable expertise but have afforded us the opportunity to tackle any legal challenge.
All of our lawyers began their careers with large law firms. In that capacity, our lawyers often represented large insurance companies in disputes with their policyholders, large banking institutions, large oil companies and big business in general.
We no longer represent insurance companies and big business. However, we have coupled this previous experience with hard work and strong values to build a successful practice representing homeowners and business owners in disputes with their insurance companies.  We have additionally used our previous experience and past success to build a platform that allows us to challenge large institutions that have taken advantage of the public.  With this platform, we are able to level the playing field for thousands of individuals who on their own may not have the strength or financial ability to challenge big insurance, big banks or big oil even when they have been injured.
Awards and Accomplishments
Our lawyers have been recognized throughout the legal community for their efforts in representing their clients.  Our lawyers have distinguished themselves not only through awards, but through membership of different states' bar associations.  A number of our recent awards and accomplishments include the following:
Recipient of Michael T. Gallagher Excellence in Legislative Advocacy Award – Jason Byrd (2013, 83rd Legislative Session)
Member of Million Dollar Advocates Forum; fewer than 1% of U.S. lawyers are members –Attorney Jason Byrd
Technology
Technological advances have changed the world and aided the legal industry as well.  Unfortunately, most lawyers do not use state of the art technology to advance the causes of their clients.
Our use of technology allows us to work remotely from anywhere in the world to represent large numbers of clients who may have similar cases.  All of our lawyers and staff use systems that are integrated allowing us to communicate with clients quickly and cohesively.
Our use of technology doesn't stop at the office.  The details of any case can be very complex. To help juries understand the details of the case, our team employs state-of-the-art courtroom graphics, computer animation, audio, and video demonstrative evidence.  We employ proven experts when needed to present our client's case.  In short, we use all forms of available technology to help drive results for our clients.
Our Approach
At The Byrd Law Firm, every case matters.  Jason Byrd founded the firm in 2005 with only a handful of cases.  He began the firm with an idea that if we worked hard and treated people right, good things would happen.  Since then, good things have happened.  Since 2005 we have represented literally thousands of individuals, churches and small business.  One thing remains unchanged: We work hard and treat people right.
Community Service & Involvement
In our opinion, excellence in the practice of law requires a commitment to something more.  The lawyers at The Byrd Law Firm are positive well-rounded corporate citizens.  As a firm, we are rooted in the communities that we serve.  We strive through our sponsorship of the arts, development of continuing legal education programs, and service on behalf of individuals less fortunate than ourselves, to leave a positive mark on those with whom we come into contact.
Our Commitment
Over 95%  percent of our work is done on a contingency fee basis, meaning we do not get paid if we do not win.  We like it that way.  Handling cases on a contingency fee basis allows our clients a level playing field against a larger and well heeled opponent.  This structure also allows us to share the financial risks of litigation with our client thereby demonstrating our commitment to our clients' cases.
Results-Driven
At The Byrd Law Firm, we are driven by results.  After all, our clients typically only contact us when they have a problem and most clients are ultimately concerned with finding a timely solution to that problem.  With that in mind, we tailor our actions toward reaching the best result possible in the quickest amount of time .  We prepare each case as if it will be going to trial from the outset.  Although most cases get resolved, they typically get resolved faster and with better results when the opponent believes you will take the case to trial.
Call our experienced Beaumont and Houston insurance attorneys at 888-616-2973 for help on legal matters including insurance disputes, commercial and consumer litigation, labor and employment, and personal injury.